Berry Produce Market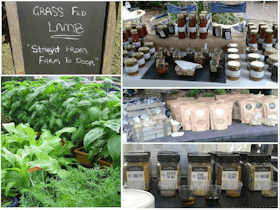 Berry Produce Market is held twice a month on the second Saturday and fourth Sunday from 8am to 2pm. It is a boutique-style market nestled among the Berry shops in the park behind the newsagent in Queen Street. Fresh fruit, vegetables, and local eggs are always available, along with a large selection of plants - herbs, seedlings, fruit trees, shrubs, proteas, organic fertilisers and much more. Other stalls offer a variety of handmade and specialty items from jams and sauces to cupcakes, soaps, and herbal remedies. With a beautiful atmosphere and new things to discover regularly, the little market in the park in Berry is a worth a stop!
When: 09/06/2018 - 09/06/2018
Location: 102 Queen Street, Berry, Jervis Bay & Shoalhaven, New South Wales, Australia
Email: flowersallyear@yahoo.com.au
Phone: () 0425 842 909
Website: www.facebook.com/pages/Berry-Produce-Market/555272854520806
contact
berrygetaways.com.au is owned and operated by BERRY ESTATES PTY LTD trading as ELDERS REAL ESTATE BERRY
NEWSLETTER
If you would like to be kept aware about promotions & specials, subscribe to our newsletter. We won't spam you.