Winter Orchid Show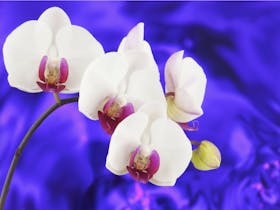 The Annual Winter Orchid Show for the Shoalhaven Orchid Society is expected to feature a spectacular display of hundreds of flowering orchids from growers throughout the region. A large variety of orchids will be in full flower including Cymbidiums, native orchids and some excellent Slipper orchids. Society members will be available throughout the weekend to help answer questions on growing orchids. You never know, this maybe just the hobby you are looking for. There will also be a large range of orchids for sale at the show at very reasonable prices. This is a great way for growers to expand their orchid collection. It is certainly worth a visit.
When: 14/07/2019 - 14/07/2019
Location: 154 Meroo Road, Bomaderry, Jervis Bay & Shoalhaven, New South Wales, Australia
Location: Berry Showground Hall, Berry, New South Wales, Australia
Phone: (02) 4427 8280
Website: www.shoalhavenorchidsociety.com
contact
berrygetaways.com.au is owned and operated by BERRY ESTATES PTY LTD trading as ELDERS REAL ESTATE BERRY
NEWSLETTER
If you would like to be kept aware about promotions & specials, subscribe to our newsletter. We won't spam you.